Accessories for the scaffold
When carrying out repair, construction or rescue work, it is often necessary to use components that facilitate their use and logistics. Accessories will help you assemble a reliable, safe and comfortable structure for workers.
plettac assco rescue scaffolding
Rescue operations can be facilitated and accelerated by using the plettac EGS system.
The plettac EGS system saves significant time (2 to 5 times compared to scaffolding) due to the speed of assembly and adaptation to difficult conditions: hard to reach places or uneven surfaces.
All steel elements of plettac EGS are protected from harmful environments thanks to galvanization.
Examples of rescue scaffolding
Podium - overcoming flood zones
Support - support for a dilapidated wall section
Retaining tower - floor fall protection
Cantilever bridge - safe passage over the failure
Tripod - salvation from wells, failures, cracks
Trolley - transportation of goods and people on a flat surface or on a railroad track
Plettac assco scaffolding accessories
Plettac offers a wide range of scaffold accessories. The availability of accessories for warehousing and transportation helps to reduce logistics costs.
Consoles, brackets, trusses and other elements create comfortable working conditions.
A set of protective elements - to protect the surrounding area from debris and falling objects .
plettac scaffolding accessories
Adjustable bases - compensation for uneven ground;
Trusses - installation of spans and floors up to 8 m;
Winches - supply of elements during installation;
Pipe connections - fasteners and scaffolding stiffness;
Stair crossings - movement of people and materials;
Brackets - increase the width of the working platform;
Console - access to niches;
Nets / Films - protection from debris, shelter from the weather;
Running beams and rollers - assembly of mobile structures.
B32 bracket for plettac SL scaffolding niches
The bracket can be mounted inside the plettac SL structure above the top frame.
Load: 3.00 kN/m distributed or 1.00 kN spot.
The bracket is fixed with built-in spacers against lifting.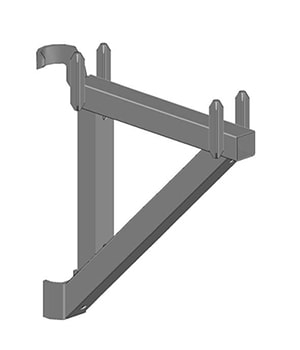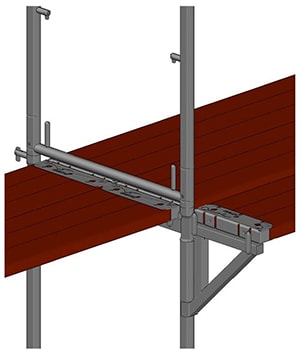 Replacement bracket for one or two decks.
Interchangeable Bracket for installing a console from one or two decks. With the help of such an element, you can quickly respond to the assembly conditions of the scaffold structure. The transition from installing a platform with one (Fig.1) deck to a platform with two decks (Fig.2) and vice versa is now available with a single bracket.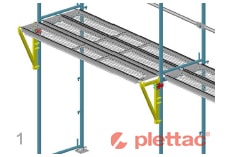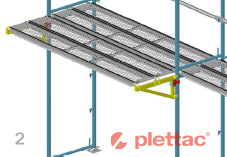 Angular support for plettac SL70 scaffolding
---
Corner support for plettac SL70 cantilever pads. Together with bracket 32 ​​- this element allows you to close the openings between the object and the inside of the scaffolding. An SL70 deck is installed on the corner support. The flooring must be protected from lifting.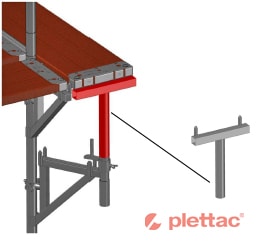 A feature of Plettac accessories is their use with all plettac asssco scaffolding systems.
To order or get advice, call the number listed in the contacts section or fill out an application by clicking on the link below.
---